How Game Companies protect their CD/DVD's from Copying?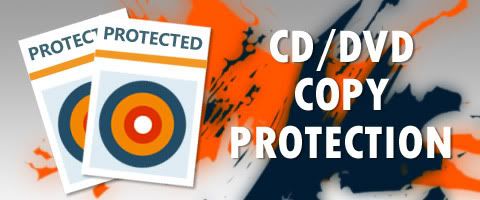 CD/DVD Copy Protection is the most common Protected process used by almost all the Game Development Company these days. In other word, the Original Game CD get protected by using softwares like SecuROM in order to stop hackers and commercial pirates from developing illegal copies to sell on the black market.
These protection works by checking if whether the Original Copy of Game is available in the drive or not, and if not, then you get an error "No CD Found, Please insert the Correct CD" or similar message. Using softwares like SecuROM, the game companies embed a code in the games executable file which detects whether the game's original executable file is present or not.
Let's check out some of these CD/DVD Copy Protection Softwares in the market.
SafeDisc : SafeDisc is one of the most common and most known CD Protection used. There are various version of SafeDisc since its presence, the current version is SafeDisc 4.90.010. The major role of SafeDisc is to add a digital signature to the Optical media, which checks the security and verifies the SafeDisc digital signature while replicating the Original Copy.
Popular titles protected by SafeDisc : Splinter Cell – Pandora Tomorrow (DVD-Version), Quake 4 and Call of Duty 5 – World at War
SecuROM : SecuROM also is one of the most popular Copy Protection developed by Sony Technologies. The latest version of SecuROM is 07.38.0009. It also plays a similar role of storing Digital IDs in the SubChannel Data of the Original CD. But the most popular feature of secuROM is the Online activation of the Original Copy. During the Game Installation, the game require user to activate the game online in order to complete the installation.
Popular titles protected by SecuROM : Far Cry 2, Crysis Warhead, Need for Speed Undercover, Tomb Raider – Underworld and Neverwinter Nights 2
There are lot of other players too who play similar role of Copy Protection, some of them are : StarForce, LaserLock, Rootkit, TAGES and Illegal TOC.
Article by: Vicky Nimbalkar
Website: www.insidepcgames.wordpress.com